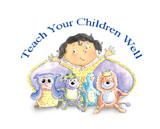 Teach Your Children Well is a series of picture books for children ages four to eight that Dr. Vanita has written to teach children values and virtues utilizing her experience as a mother and a Child and Adolescent Psychiatrist. The book series also aims to serve as a tool for parents, school teachers and school counsellors to enhance their children's emotional well-being. These books are designed to universally help all children, their families and educators.
Each story finds Madison, a six-year-old girl, struggling with everyday dilemmas. With the help of her parents and her special stuffed animal friends, Honesty the Bear, Courage the Lion, Wisdom the Owl, and Hope the Bluebird, she learns to draw upon her own strength of character to overcome these obstacles and learn valuable lessons. Examples of lessons learned in each book include: the value of honesty, that beauty is defined from within, the importance of believing in yourself, trying your best and having determination, the importance of accepting defeat and good sportsmanship, the importance of respecting differences and having tolerance, to be compassionate, to give, to forgive, and have gratitude. Each book ends with the lesson learned that day reinforced.

Dr. Vanita believes that children are our greatest resource and her hope with Teach Your Children Well is to make a difference in the lives of children and our collective community. Having treated hundreds of kids with various emotional, and psychological problems and having listened to their parents, she felt compelled to write this series.
Star Bright Books

is publishing Teach Your Children Well. It is an independent publishing company dedicated to producing the highest quality books for children. Deborah Shine established Star Bright in 1994 with the goal of making books that are fun for children, and fun to share with children.

"Character and morality are not innate gifts, but assets we develop through modeling, questioning, and self-reflection, beginning at birth. Teach Your Children Well helps parents and educators nurture and facilitate critical thinking and self-reflection skills in children-skills that lead to a lifelong sense of self-worth, self-confidence and moral decision-making. After all, character is destiny."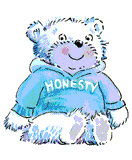 Honesty the Bear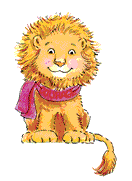 Courage the Lion